Parental Rights Veto Override in North Carolina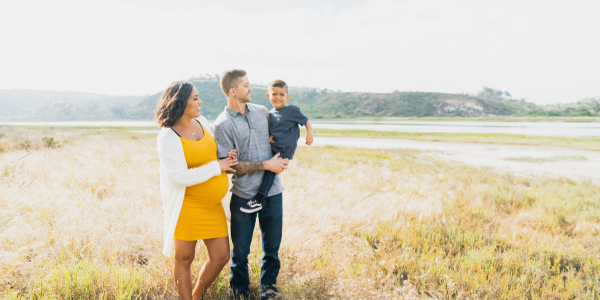 It took a special session and a veto override vote in both houses of the legislature, but on August 16 North Carolina passed Senate Bill 49 (SB 49), the Parents' Bill of Rights.
The Senate voted 27-18 in favor of the override and the House voted 72-47 just 26 minutes later. In North Carolina, a 60% majority is required to override a veto.
Introduced on January 31 by Senators Amy Galey, Michael Lee, and Lisa Barnes, SB 49 outlines and preserves certain rights of parents, including the rights "to direct the education and care of his or her child" and "to direct the upbringing and moral or religious training of his or her child," among others.
These are among "the fundamental liberty interests [of parents] recognized by [the US Supreme] Court," according to its Troxel v. Granville ruling in 2000 (citing Pierce v. Society of Sisters [1925] and other cases).
The bill originally passed the Senate on February 7 and was sent to the House. The House passed an amended version on June 28, with the Senate adopting the amended version the following day.
Then the bill went to Governor Roy Cooper, who vetoed the legislation on July 5. The governor cited concerns over provisions that require public schools to notify parents of their children's physical or mental health and that prevent "instruction on gender identity, sexual activity, or sexuality [from being] included in the curriculum provided in grades kindergarten through fourth grade."
Regarding the latter, the Parental Rights Foundation does not hold a position on curriculum particulars.
On the former, however, we hold strongly to the view that no government agent, including public school personnel, should keep secrets from parents regarding the health or welfare of the parent's minor child (except in rare cases where parents are reasonably suspected of abusing the child). In that respect, we are very excited to see SB 49 become law.
We are proud to have worked with like-minded organizations on the model language that was incorporated into this North Carolina bill to preserve the basic, fundamental rights of parents to direct the education and care of their children. And while this law is not a general "fundamental parental rights" bill, it will nevertheless preserve those fundamental rights addressed in this section of the law.
This win is added to the additional victories we experienced earlier this year in North Dakota, Iowa, Alabama, and Texas. It is similar in scope to Iowa's Senate File 496 from this spring and Florida's House Bill 1557 from last year.
Thank you for standing with us for the safety of our children as we preserve the traditional, rightful role of parents in their children's young lives! We are excited for this win in North Carolina, and we know we could not be celebrating these victories without you!