Problems in Child Protective Services (CPS)
Problems & Corruption in Child Protective Services (CPS)
The articles on this page expose some deep problems that shouldn't be ignored within Child Protective Services (CPS).
We recognize that there are good child welfare workers and good judges, and the child welfare system, even with its faults, works better in some places than in others. We appreciate the good workers within the system, and recognize that no one has a right to abuse a child and that intervention is sometimes necessary. However, we also wish to speak out for those suffering innocently and expose aspects of child protection that need changed.
The problems in the CPS system also emphasize how important it is that children not be taken unless they truly need intervention. Sadly, though, as other pages on this site show, many children end up in this broken system unnecessarily. This needs to stop–parental rights need to be protected.
Stay Informed
Be an Informed Parent.
Please join our email list to stay informed of parental rights issues.
Examples of Issues in the CPS System
Note: Parental Rights Foundations does not necessarily agree with all views expressed in these articles. They are provided here to give a glimpse into what is happening in the news.

Partner with Us to Help Protect Parental Rights.

Lying in Court
In a Texas case, a child services investigator had to be sanctioned by a judge for lying in court to illegally remove a child from her father.
---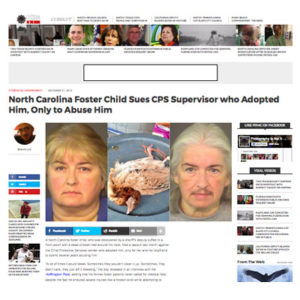 Abuse in Adoption
In North Carolina (2016), a young man sued the child services supervisor "who adopted him, only for her and her boyfriend to spend several years abusing him."
---
Workers Force Way into Home
In Loudermilk v. Administration for Children, Youth, and Families, a federal district court ruled that Arizona child services investigators were protected by immunity when they forced their way into a family's home without a warrant using threats of taking the couple's children away. Such threats, according to the court, do not constitute coercion, so the parents' Fourth Amendment rights – says the court – were surrendered voluntarily.
---
Report Hidden from Parents
In California, a diabetic child services investigator took a little girl from her mother's (Vanessa Wilson) care under the incorrect assumption that the diabetic girl's blood sugar numbers should be comparable to her own. When checked at the local hospital, the little girl was found to be healthy and stable, her numbers improved from when she was recently diagnosed with the condition.
Yet child services investigators and prosecutors withheld the doctor's findings from the judge and parents through two separate hearings. They kept the child for more than a month before parents finally saw the report and had the child returned.
---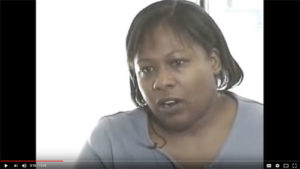 Vindictiveness
Social workers in Kentucky proved completely vindictive when a mother (Vanessa Shanks) stood up to them. Social Services took her children, took children of her relatives (at 3:00 in video), and even removed the children of her lawyer (at 4:15) from the lawyer's home!