Parental Rights Fundamental in 18 States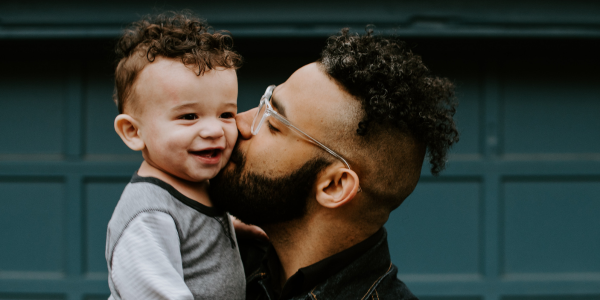 On June 16, Alabama Governor Kay Ivey signed into law House Bill 6, a bill championed by State Representative Kenneth Paschal to codify parental rights as fundamental in the state's code. The bill was based closely on the model bill that we drafted and recently presented to the American Legislative Exchange Council, so we were heavily involved in its path through the legislature. From drafting to prefiling to responding to attacks or proposed amendments, we worked closely with Rep. Paschal to keep the effort on course.
Now, its passage makes Alabama the 18th state in the nation to formalize this protection, following North Dakota's and Iowa's additions to the list on May 6 and May 26, respectively.
While the number varies by interpretation, roughly twice as many states (approximately 32) recognize fundamental parental rights and call for strict scrutiny as a matter of judicial precedent. Yet only 18 states have included them as part of the state's written laws so far.
Alabama's addition to the list came down to the proverbial wire.
Although the bill passed the House on a bipartisan 87–8 vote and passed the Senate unanimously, both votes came in the final weeks of the session (May 24 and May 31, respectively). This left the bill, although strongly popular with the legislature, subject to the governor's "pocket veto." That is, any bill passed late in the session must be signed by June 16, or else it stands as vetoed, even without a specific veto action.
This made the week of June 12 a nailbiter for our team and for our many supporters in Alabama. Only, we did more than just bite our nails.
We sent email alerts to hundreds of Alabamans, who in turn called the governor's office to urge her to sign the bill. Sometimes we send these emails and then wonder if you're reading them and if you're taking the time to call. So I was gratified the day after our email went out to hear from a third party that the governor's office was getting our calls!
Still, Wednesday passed, and though a few bills were signed, H.B. 6 was not among them. And then Thursday passed, as well.
Finally, we got word from Rep. Paschal on Friday that the governor had signed the bill early that morning. Parental rights are now protected as fundamental in Alabama law!
This new law provides, in part, that
"The government may not burden the fundamental rights of parents to direct the education, upbringing, care, and control of their child unless the government demonstrates that the application of the burden is narrowly tailored to a compelling state interest and the government uses the least restrictive means possible to further that interest."
In so stating, the bill references the Supreme Court of the United States and the Supreme Court of Alabama, both of which have recognized such a fundamental right.
I am grateful to Kenneth Paschal, whom I have known to be a friend of parental rights for more than a decade—since before he was ever elected to the legislature! And I am grateful beyond words to all of you in Alabama who received our email and responded to the call. Thanks to your timely efforts, roughly 1.9 million families in Alabama (Source: United States Census Bureau 2020 census) are safer tonight—or will be, when this new law goes into effect in three months.
Now the question arises: which state will be next? Might it be yours?
Thank you for standing with us to protect children by empowering parents in North Dakota, Iowa, Alabama, and all across the country!