Examining Issues in the Foster Care System
Examining Issues in the Foster Care System
In cases of true abuse or systemic neglect (such as abandonment), foster care may be necessary for some children. And many—probably most— foster parents are good and loving people who have opened their homes to children not there own just because the child was in need, possibly even in danger. We appreciate those amazing parents so much.
Overall, though, our foster care system is deeply flawed. Too often, the system takes children away from innocent parents. And numerous studies show that the child welfare system on the whole hurts more children than it helps. Something must be done.
Learn More About Parental Rights & Child Abuse
Be an Informed Parent.
Please join our email list to stay informed of parental rights issues.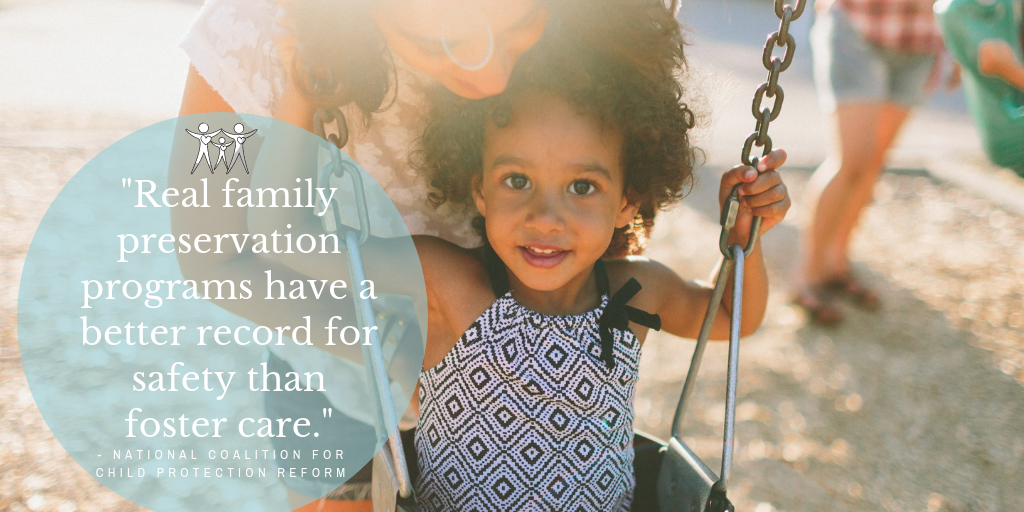 Stories About Issues in the Foster Care System

Note: Parental Rights Foundations does not necessarily agree with all views expressed in these articles. They are provided here to give a glimpse into what is happening in the news.
Foster Mother Arrested After Death of Infant In Forney Home – We recognize that this kind of abuse is rare and tragic, but it is even scarier when we recognize that some 83% of children removed from their homes are ultimately returned home, the accusations against their parents unfounded or unsubstantiated. Statistically, odds are 5 to 1 this little girl and her brother would have been perfectly safe back home with their mom or dad.
Home Is Where the Heart Is, for Missing Foster Kids, Too – There is a runaway problem in the foster care system. And of those who go AWOL, many end up victims of sex trafficking. According to the National Center for Missing and Exploited Children, 86% of the 18,500 reported runaways "were in the care of social services."
We're excited to see articles like this that raise awareness about some issues that need to be addressed. Sadly, though, the article doesn't address the fact that many children placed in this system have been wrongly removed from loving parents. Perhaps this is what leads them to run away because, as program manager Rick Isaiah believes, "they want to go home."
Abuse in Foster Care: Research vs. the Child Welfare System's Alternative Facts


Quoting Arizona Republic: "Both in Arizona and nationally, there is a huge disconnect. In 2014, of 46 states that reported data to the federal Children's Bureau, all claimed that fewer than 2 percent of children in foster care had been harmed in the prior year. Arizona said that barely a tenth of 1 percent of children in care were verifiably harmed.

"But in surveys going back for decades, from 25 percent to as high as 40 percent of former foster children report having been abused or neglected in care."

Foster Care vs. Family Preservation: The Track Record on Safety and Well-being – "At the heart of the criticism of family preservation is one overriding assumption: If you remove a child from the home, the child will be safe. If you leave a child at home the child is at risk. In fact, there is risk in either direction, but real family preservation programs have a better record for safety than foster care."
Lost in Foster Care: Problems Persist


"State data shows there are currently 128 foster children in Kentucky listed as AWOL, with 58 of them in Jefferson County."

25 Investigates: Cops say sex traffickers sell foster kids on the weekends – Sex traffickers selling foster children on the weekend? Let's make sure children with loving homes don't get lost in the system.
Foster Children Turned into Breeders? – CPS Seizes Half of All Babies Born to Teen Moms in Foster Care


"This is the first study that looks at the numbers of children taken from mothers in foster care, and the results are shocking."

Missing and Forgotten: Thousands of Foster Kids Kicked out of the System


"Since 2000, federal records show child welfare agencies across the country closed the cases of more than 53,000 foster kids listed as 'runaway' and at least another 61,000 children listed as 'missing.'"

Foster Children Suing State Faced Unemployment, Homelessness and Trafficking After Leaving the System


"Now at age 20, Alyssa is trying to fill the box with the missing pieces — old medical records, a high school diploma. And she's fighting to change the system, as one of nearly a dozen foster children named in a 2011 class-action lawsuit against the state that alleges abuse, too many moves and a lack of caseworker contact in foster care."

Sacramento Mom Says She Learned Through News That Foster Parent Was Arrested on Suspicion of Child Porn – Imagine having your child taken from you…only to learn from the news that their foster parent "was arrested on suspicion of child porn."
A Horrifying Journey Through Arizona Foster Care, and Why We Don't Know How Many More Children May Be Abused


"The girl was placed with a man later convicted of molestation. But that would not be the worst she would face."
Please help us make sure children don't get wrongly taken from loving parents and placed in the foster care system.