The Next Troxel Case? We're Weighing In!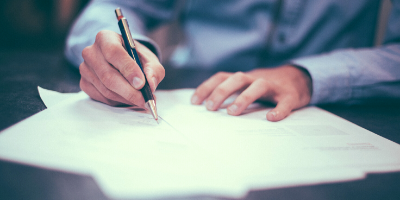 A parental rights case that bears a striking resemblance to Troxel is going before the Texas Supreme Court, and could be on its way to the U.S. Supreme Court—and the Parental Rights Foundation is weighing in!
The last time parental rights came before the U.S. Supreme Court was in Troxel v. Granville, 530 U.S. 57 (2000). In that case, the plurality decision held parental rights to be "perhaps the oldest of the fundamental liberty interests recognized by this Court."
"But curiously," says Justice Thomas in his concurring opinion, "none of [his colleagues] articulates the appropriate standard of review. [Thomas] would apply strict scrutiny to infringements of fundamental rights."
As a result, the proper standard of respect (and legal review) for parental rights has been a morass of confusion among the courts and among the states ever since. What good is a "fundamental right" with no legal protection?
Enter In re C.J.C., Relator, a case now before the Texas Supreme Court.
Like Troxel, CJC involves a deceased parent and a state grandparent visitation statute. As in Troxel, a court has decided to grant visitation over the objection of fit, reasonable parents.
And like Troxel, CJC could go all the way to the U.S. Supreme Court.
Unlike Troxel, however, this time we have the opportunity to weigh in.
Mike Farris, Jim Mason, and a handful of allies, seeing the confusion mounting from the Troxel decision, in 2007 took action to form ParentalRights.org. Seven years later, they formed the Parental Rights Foundation.
The Foundation is the education and policy arm of the parental rights movement. We work to make people aware of how families are being harmed. And sometimes, when the circumstances are right, we can jump in as legal advocates, as well.
CJC is one of those times.
So the Parental Rights Foundation is proud to be presenting an amicus ("friend of the court") brief in CJC, weighing in on the importance of your parental rights.
As the only national non-profit organization centered entirely on parental rights in this context, we are uniquely positioned to speak to the confusion Troxel has bred. So while other amici (the organizations filing briefs) are focused on Texas policy and state court history, we can provide a broader summary of how Troxel is applied around the country.
Have I mentioned it's an argument that could take us all the way to the U.S. Supreme Court?
If you've been following us for any length of time, you know that could be a game-changer for our cause. You've read here how one state can apply Troxel to grant strong protection for parental rights while another state uses the same ruling to run roughshod over family privacy.
You may have heard me talk before about Illinois, whose supreme court held that Troxel demands "strict scrutiny" protection, not because Troxel calls for it directly, but because Troxel holds parental rights to be fundamental, and in Illinois fundamental rights are granted that high level of respect. In re R.C., 745 N.E.2d 1233, 1241 (Ill. 2001)
Yet, in Connecticut, the court precedent is exactly the opposite: because the Troxel court "does not … require[e] strict scrutiny of parental challenges," no such standard is necessary. Leebaert ex rel. Leebaert v. Harrington, 193 F.Supp.2d 491, 498 (D.Conn. 2002)
In re CJC can provide the Supreme Court an opportunity to clear up that confusion once and for all, by reestablishing a high standard of protection for parental rights in all 50 states.
But first it has to go through Texas, where our current brief will be considered.
It's almost as though we were made for this case, since such a similar proceeding created the need for our organization in the first place.
I look forward to sharing with you the brief itself in a couple of weeks, once it has been filed.
In the meantime, I hope you will continue to partner with us, both by signing the White House petition by this Friday's deadline, and by planning your generous support on Giving Tuesday, December 3.
Together we can bring parental rights to the attention of those who most need to listen: the Supreme Court of Texas, the U.S. Supreme Court, and—perhaps most of all—American parents everywhere.
Sincerely,
Michael Ramey
Executive Director