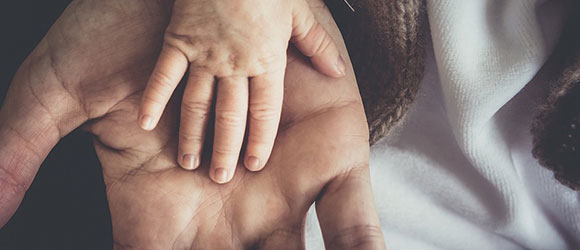 Prepare to be shocked, or even angry.
Imagine you are driving your young daughter home from preschool. You've just endured a child welfare investigation stemming from allegations that someone else physically abused your daughter, allegations which have thankfully been deemed unfounded. The intrusion was mercifully brief compared to many, and the investigator is now out of your life for good.
And then your child tells you, "I hope the white-haired lady doesn't come [to my school] again, because I don't like it when she takes all my clothes off."
Boom. Your heart sinks to the floor.
You thought the nightmare was behind you. Now suddenly you realize your child has been traumatized more deeply than you knew. More deeply than anyone bothered to tell you.
And you weren't even the focus of the investigation. You were never the one suspected of abusing your child. They just didn't tell you about the search because, well, you're just the parent; you just didn't need to know.
This is exactly what happened to a Colorado mom we'll call "Amanda," whose three-year-old daughter is living that very nightmare.
Amanda is a good mom who was never an abuse suspect. But without her consent or even her knowledge, a child services investigator showed up at her daughter's school and strip searched the child for signs of the alleged abuse. And the school, whom Amanda trusted to protect and care for her child, let it happen.
Amanda sued the investigator for strip searching her daughter without her consent. But the investigator escaped all accountability due to "qualified immunity." That is, the Federal District Court for Colorado decided that the mother's right to be informed or to give consent was not clearly established as a constitutional right, and neither was her daughter's right to bodily privacy.
Maybe the investigator's strip search was illegal; maybe it wasn't. But either way, the law is confusing enough that the investigator wasn't unreasonable. So she can't be held liable.
So said the District court.
That's when Amanda appealed, and when the Parental Rights Foundation got involved to support her parental rights. We filed an amicus ("friend of the court") brief in her appeal to call to the court's attention one glaring and inescapable fact: intrusions like this strip search and investigation irreparably and unnecessarily damage children and families.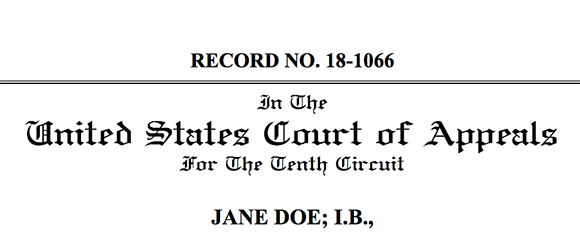 Tragically,
intrusions like this destroy the bond of trust between children and parents
, causing emotional, psychological, and sometimes even physical trauma to the child. Research shows that victims of childhood strip searches often suffer from serious complications afterward, including anxiety, depression, and even suicide. Further, scholars have shown that our whole ability to trust is rooted first in our ability as children to innocently and completely trust our parents—an ability stolen from any child whose parental authority gets callously overrun.
In the words of one Atlanta mom who lost her children without cause, "Our children need to be able to see us as Superman or Superwoman. They took that from us that day."
Even worse, as emotionally scarring and intrusive as such investigations are, they are unnecessary more often than not. Federal government data show that four out of every five investigations involve allegations that are ultimately deemed to be "unfounded."
Families are being wounded and innocent children irreparably harmed by invasive investigations that need never take place, if only parents' rights were properly protected in the Constitution and in law.
Instead, the intrusions continue. Your child can be strip searched without your knowledge and you could be powerless to stop it. What's more, those who carry it out will face no accountability for the harm their actions will cause your child!
That's why now, more than ever, we are urging our partners to stand with us as we continue the fight for your rights. The Parental Rights Foundation is monitoring stories like Amanda's and filing amicus briefs to help protect and defend families just like hers. Families just like yours.
---
DIFFERENT TREATMENT FOR MINORITIES
We're working to defend families in other ways as well. That's because the same broken system that allows strip searches of children also treats minorities—different groups in different states—worse than others.
That's part of why we've recently published Disproportionality of Minority Children in Child Welfare Investigations, a comprehensive report that looks at the numbers on a state-by-state basis. Its easily accessible pages present an at-a-glance view of how each state is doing in treating families equally.
In some states, the numbers are shocking. African Americans in Connecticut, Michigan, and on average nationwide are "substantiated" as "maltreated" in child welfare investigations at a rate one-and-a-half to two times what their population would lead us to expect. In California and eleven other states, the rate is even higher. In Nebraska, Native American families are "substantiated" at a whopping 5.22 times what their proportion of the total population would lead us to expect.
("Substantiated" here is not the same as a finding of guilt in criminal court. It means only that the agency or investigator believes abuse or neglect is likely to have occurred, whether or not there is evidence to prove it.)
Just as our amicus brief in Amanda's case, Doe v. Woodard, exposes for the court the damage that can result from fracturing the parent-child relationship, so our state-by-state report is designed to expose to everyone the levels of disproportionality that exist against minority families in a system often designed to keep its inner workings secret.
---
PARTNER WITH US
Both our brief and our report aim to protect the rights of parents and children by exposing the reality of the harm the CPS system routinely causes.
We were able to produce these important documents only through your gifts in partnership with us. But we need your ongoing support if we are to continue these efforts.
Families like Amanda's, yours, and mine are counting on the work we do to protect children.
Your financial gift of $5, $10, $26, or even $50 would provide the vital resources we need to help fight for all of our parental rights.
We want to continue to educate the public about the fragile condition of parental rights today and provide a voice for families who have been hurt by the state.  But without your help, we may not be able to sustain the fight for Parental Rights.
Your generous tax-deductible donation today can help us stand for parents just like Amanda.
I hope we can count on you to partner with us so that we can continue to provide critical support in cases like Doe v. Woodard. Together, we can fight back against the institutions that have the potential to otherwise harm your parental rights. Will you also help us spread the word about our Disproportionality report far and wide to promote the protection of all parents' rights regardless of race or ethnicity?

Together we can parlay these tools into tremendous advances on behalf of all innocent families in their effort to remain safe shelters for children.
Thank you for standing with moms like Amanda, and moms perhaps not so much like Amanda, as we stand together for your—for our—parental rights.
Sincerely,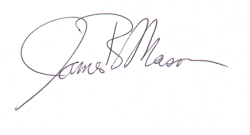 James R. Mason
President
P.S. — Parents like Amanda are counting on us to secure protections they can use to defend their child from strip searches and other unnecessary intrusions. Can we look for your generous one-time investment, or even a monthly partnership, to get the job done?