Parents Issue Wake-up Call in Virginia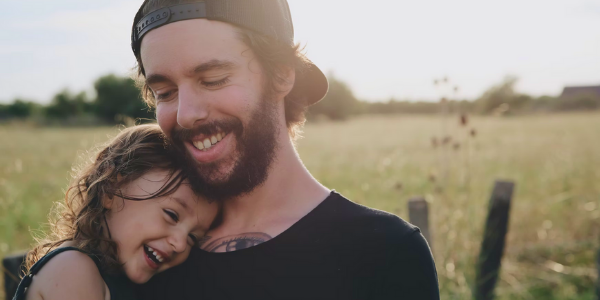 Will you help us ride the wave?
"I don't think parents should be telling schools what they should teach," said Virginia gubernatorial candidate Terry McAuliffe in a debate on September 28, 2021. Those twelve words will live on in infamy in electoral politics. Mr. McAuliffe had led every poll until then. His party comfortably won the presidential election in Virginia by ten points just a year earlier.
But telling parents that they should not be in charge of their kids' education was a monumental miscalculation, especially in a year when many parents saw what their kids' education actually looked like through a Zoom window; in a year when school boards began adopting social engineering above education; in a fraught year involving masks, vaccines, and in-person versus remote; in a year when many parents learned that they have real options other than public schools, like homeschooling, pods, and micro-schools.
I live in Virginia and followed this election quite closely. If ever a moment could be pointed to when the momentum shifted, that debate was it. That single sentence may be the best example of a "Kinsley gaffe"—a phrase coined by journalist Michael Kinsley several years ago. "A gaffe is when a politician tells the truth—some obvious truth he isn't supposed to say."
Sometimes politicians mistakenly say what they really mean. This single truthful sentence tipped the first domino that led to the Virginia election earthquake.
And parents led the way. Parents who don't agree that they should sit down and shut up. Parents who want to be involved in the education and lives of their children. Parents who want their schools to answer to them, not the other way around.
Parents like you and me.
The Parental Rights Foundation needs your help to keep this wave alive. Earlier this year we sued the District of Columbia when it passed an ordinance that allows children as young as 11 years old to receive vaccinations without their parents' knowledge or consent—and then hides the fact from the parents. 
Just last week, we sued Virginia over a new statute that tells parents of faith that they may not consider religion when hiring a babysitter. That's right: Virginia has become the ultimate nanny state, making it a human rights violation to want a babysitter caring for our children to share and support our religious beliefs and training. 
Next month, I will be traveling to San Diego to the American Legislative Exchange Council to introduce a model fundamental parental rights bill that could be used to introduce similar statutes around the country . 
The country is awakened to parental rights like never before.
Would you consider making your best donation to help us elevate our presence and ability to take advantage of this new momentum?
Wearing one of my other hats—my vice president of HSLDA Action hat—I interviewed Mr. McAuliffe's opponent, Glenn Youngkin, after the gaffe but before the election, to decide whether HSLDA Action could endorse Mr. Youngkin. Referring to Mr. McAuliffe's education statement, Mr. Youngkin said he believed parents should be deeply involved in the education of their children.
After talking about some of his education policy preferences, he enthusiastically referred to a Virginia statute that says parents have a fundamental right to make decisions concerning the upbringing, education, and care of the parent's child. He said it as if he thought it would be a surprise to me.
It wasn't a surprise.
Trying not to blow our own horn too loudly, I politely told him that we had been instrumental in drafting the bill that became the statute and in shepherding it through the Virginia legislature in 2013. 
Would you consider helping us to bring bills like this to even more states in the coming year? And to prosecute lawsuits like the ones in D.C. and Virginia?
Moments like these rarely occur with such clarity. Parental rights have been on the defensive in many ways. But pendulums do swing, and when they do, we need to strike.
We need your help now more than ever.
For freedom's sake,
James R. Mason
President
PS: HSLDA Action did endorse Mr. Youngkin—and in case you haven't heard, he won.