Mom Investigated for Neglect: "There's Something Really Wrong"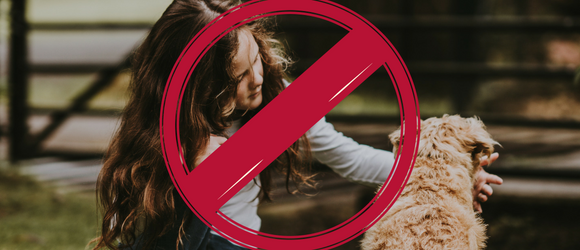 "For something like this to happen to me, there's something really wrong."
That is the thought of a lot of good parents who suddenly find themselves caught up in a child welfare investigation without cause, and it's the exact words of Wilmette, Illinois, mother Corey Widen to the Chicago Tribune last week.
On August 2, Widen's 8-year-old daughter had just gotten back from walking the dog around the block—a route almost all of which is visible from Widen's windows—when police arrived to investigate her for neglect. A neighbor who had seen the girl reported to the Department of Child and Family Services (DCFS) that a child 5 years or younger was out walking without parental supervision.
It took the police a few minutes to ask a couple of questions and determine that no neglect had taken place. But DCFS still showed up the next day to investigate further.
"We don't control the calls that come into our hotline," a DCFS spokeswoman told the Tribune. "Something made someone think there was a concern, and we don't know without checking it out."
But isn't it odd that a department that relies so heavily at times on the testimony of police in the courtroom can't trust the same police to investigate an allegation of neglect? "We don't know without checking it out," even though the police were just there yesterday?
Part of the problem may be that legal definitions of "neglect" are so vague in the first place. In Illinois, the definition is leaving a child under age 14 "without supervision for an unreasonable period of time without regard for the mental or physical health, safety, or welfare of that minor." But how does one prove a "lack of regard," and who gets to define "unreasonable?" Sadly, it is often a matter of speculation and opinion.
In Widen's case, DCFS visited the home and also interviewed the children, other family members, and the family's pediatrician before finally closing the investigation as unfounded. (The fact that Widen has an attorney may also have had something to do with that.) As a result, the family has been understandably "stressed" by the event.
"The funny thing is," Widen, who homeschools, told the Tribune, "I'm a joke with my friends because my kids are around me all the time."
To be sure, state agencies have a tough job to do. Real abuse and neglect exist, and the role DCFS and similar investigators play can literally save a child's life.
But too often, these investigations are hitting the innocent, wasting precious resources and causing irreversible harm.
To halt these negative abuses of the system, Utah last year passed a law clarifying several things "neglect" is not, including poverty and the decision to give children a bit of independence in ways such as Widen employs. No, it is not neglect to let your eight-year-old walk the dog around the block while you watch from the windows.
We encourage measures to amend the federal Child Abuse Prevention and Treatment Act (CAPTA) to define "neglect" more clearly, too, and to replace "anonymous reporting" with "confidential reporting." Both kinds of calls keep the caller's name from the accused, but a "confidential" report still requires that the caller identify themselves for the state or local agency. This allows for tracking those who systematically abuse the system, as well as allowing investigators to call the reporter back if their information turns out to be incorrect or incomplete.
We will also be working over the next year to draft model state legislation similar to Utah's new law to address these other problems in child welfare practice. Innocent families need more safeguards, which in turn will free up more resources to track and address legitimate instances of maltreatment.
Can you partner with us in this effort with your best gift today? Our work is completely funded by donors just like you.
Corey Widen said it well: "Everyone needs to allow the parent to do what is best for their family," quotes the Tribune. "No one will dictate my parenting choices." The Parental Rights Foundation is working to back her up with the force of law.
Thank you for standing with us as we undertake these policy reform efforts.
Sincerely,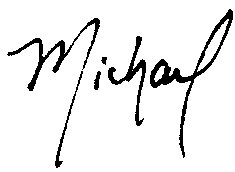 Michael Ramey
Director of Communications & Research