Medically Kidnapped, Forced to Escape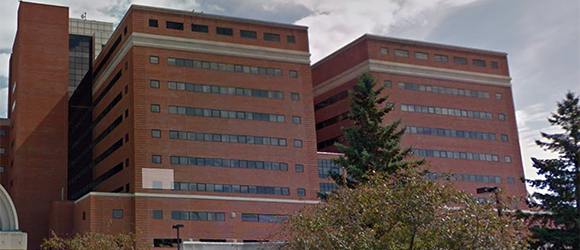 Image from Google Earth of a Mayo Clinic in Rochester, MN.
Here we go again.
Just when I started to think nothing would surprise me anymore, the Mayo Clinic in Minnesota held a teenager hostage a la Justina Pelletier, working to cut her parents out of the picture and take control of the girl's healthcare for themselves.
According to a series of articles published by CNN, 18-year-old high school senior Alyssa Gilderhus suffered a brain aneurism on Christmas, 2016. Her prognosis for survival was grim, "a 2% chance." But through four brain surgeries over the next month, neurosurgeons at the Mayo Clinic literally saved her life.
Unfortunately, things took a turn for the worse when she was transferred to the rehabilitation unit on January 30. It wasn't a medical relapse, though. Rather, the hospital's treatment of and respect for Alyssa and her family took a nosedive.
It was Justina Pelletier all over again. Only this time, things would be different.
1. Difference One: Alyssa Gilderhus Is 18 Years Old, and a Legal Adult.
Justina Pelletier was only 14 for most of her 16-month ordeal. Before Boston Children's could take power over Justina, they only had to wrench it away from her parents, something sadly too easy a thing to do. The hospital accused them of "medical neglect" and the state took it from there.
But to get power over Alyssa, the Mayo Clinic had to first wrest authority from the patient herself, and then away from her parents as next in line.
"From my 25 years of experience, a judge is going to say, 'why isn't the family the first and best choice here?' and it had better be a good reason," adjunct professor and Minneapolis attorney Robert McLeod is quoted as saying in part 2 of the CNN report.
2. Difference Two: Alyssa'a Parents Had the Pelletiers' Experience to Learn From.
When Justina was taken by Boston Children's, such a "medical kidnapping" was unheard of in the public eye. But today, such things rarely occur without someone mentioning Justina. In this case, friends of Alyssa's parents told mom Amber Engebretson about the Pelletiers' experience.
According to the CNN report, Amber reached out to Linda and Lou Pelletier by phone. They told her what to watch for if the hospital was trying to take over her daughter's care. That night on Facebook Amber wrote, "OMG I am SICK. This is what is happening…. I am so scared."
But recognizing what they were up against allowed Amber and husband Duane to go into action to save Alyssa from her prison.
3. Difference Three: Alyssa Escaped.
Once the state of Massachusetts took custody of Justina, they left her in the care of Boston Children's hospital to be treated as the hospital thought best. Locked away in the psych ward, Justina languished under their abuse for more than a year.
Duane Engebretson was not about to watch Alyssa suffer the same fate. So on February 28, 2017, he managed to trick her "guard" nurses into letting him roll Alyssa's wheelchair to the lobby to accommodate an elderly grandmother who couldn't make it all the way to the room. Only the grandmother wasn't in the lobby. They needed to meet her in the parking lot.
Only she wasn't in the parking lot, either. But Alyssa's mother was, and sped away as soon as her daughter was in the car.
The hospital security officer called the Police. Deputies searched for the family, who hid out on the road and got their daughter a second opinion at a South Dakota hospital. But eventually the police came to see the situation for what it was.
"That's one doctor's opinion against another, and that doesn't have anything to do with law enforcement at all," Chris Vasvick, a Martin County (Minnesota) deputy told CNN.
As it turns out, the hospital was trying to take guardianship of Alyssa. They had made attempts in multiple counties, but couldn't get a judge to sign off on giving them—and not the parents—control. Had the Mayo clinic doctors succeeded, Alyssa might still be in their "care."
---
All About Parental Rights
As shocking as this story is, it isn't a true parental rights case. Alyssa, as an adult, was being held illegally against her will, and from a legal standpoint her parents' view has nothing to do with it. That they helped her escape provides good drama that would make a good movie. But it isn't about parental rights.
On the other hand, the fact that this happens as frequently as it does, and that it is that much easier for the hospital if the patient is a child? That is all about parental rights, and demands a closer look.
By federal statistics, some 97% of all parents never abuse or neglect a child. So why is it so easy for a hospital to intrude into the parent-child relationship if a parent disagrees with what the doctors think a child needs?
The doctor is a professional, with certain knowledge and skills. Parents are wise to find the services of a good one when needed. But at the end of the day, "natural bonds of affection lead parents to act in the best interests of their child." (Parham v. J.R., 442 U.S. 584 (1979), emphasis added)
Sadly, Alyssa's story, like that of Justina, should serve as a warning to parents: know your doctor. Know your rights. Don't ignore the red flags. Get that second opinion.
And continue to stand with us as we promote policies and model legislation to preserve the right of parents to make the best, most informed medical decisions for their children, without undue state—or medical—intrusion.
Sincerely,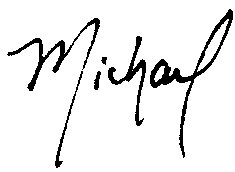 Michael Ramey
Director of Communications & Research