Under the Hood: Exciting Plans for 2023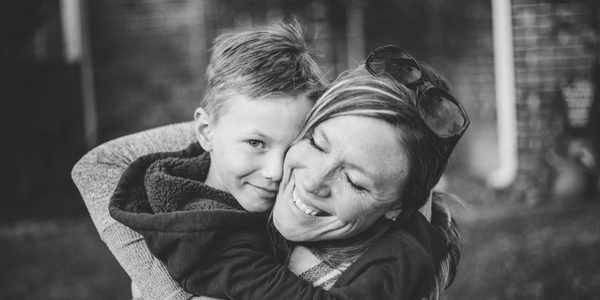 "These are the times that try men's souls."
Those are the words I used as I began a keynote speech recently at a gala in Houston, Texas. Those words weren't something a politician said on the nightly news the other evening. These were the words of Thomas Paine in a pamphlet he wrote titled "The Crisis" in the winter of 1776.
Today, it also seems that we live in times that try men's souls. We see attacks on parental rights at all levels of our government: school boards, state courts, federal courts, governors, and legislatures. A relentless attack on the most basic right that for generations we took for granted as Americans: that loving parents have the fundamental right to raise their children free from government control or meddling.
And yet we endure. And not only do we endure, but we are winning.
We've told you in recent months about some of our victories:
Defeating the District of Columbia's Minor Consent to Vaccinations Act Amendment (which would have allowed 11-year-olds to consent behind their parents backs to immunizations, and then prohibiting doctors and teachers from telling the child's parents).
Passage of Georgia's Parents' Bill of Rights, making 15 states in the nation that have now codified in some fashion our model language that parental rights are fundamental. Fifteen states down. Thirty-five to go.
And now we have another one: the Parental Rights Amendment to the US Constitution—our signature priority since ParentalRights.org was founded 15 years ago—has been reintroduced in Congress as House Joint Resolution 99!
This is a significant moment. We've introduced the Parental Rights Amendment in the past. But never have we had such favorable conditions on the ground. Parental rights are being discussed like never before. Parental rights are showing up in national surveys as significant on voters' minds, something that has never happened before. We as an organization have been talking about the importance of parental rights since we were founded in 2007—15 years ago. And today, for the first time, we have that momentum surrounding the reintroduction of the Parental Rights Amendment.
I'm also excited about our sponsor. We've always had dads in Congress introduce our Parental Rights Amendment. But now, for the first time ever, a mom is our primary sponsor. Representative Debbie Lesko, a mom of three from Arizona, is the sponsor of our Parental Rights Amendment. And she is passionate about parental rights.
No persuasion was needed when we met with her team. We started explaining the Parental Rights Amendment, and before we were done, the excitement in the room to get the Amendment introduced was palpable.
The reintroduction of the Parental Rights Amendment in Congress caps off 2022—the Year of the Parent—and our 15th year of existence fighting to protect children by empowering parents.
All of these successes are because of you and your support, your passion for your children, and your faithful investment in our organization.
And because of your faithful partnership with us, I want to open up the hood and tell you about our strategy for this coming year, 2023.
First off, we are bringing back the Parental Rights Amendment in a big way.
We worked with Representative Debbie Lesko and her team to reintroduce the Parental Rights Amendment in the waning days of the 117th Congress. Now that the midterm elections are over, the rest of 2022 will be filled up with the 117th Congress in a lame duck session. Representative Lesko will reintroduce the Parental Rights Amendment at the start of the 118th Congress, and we also anticipate that it will be reintroduced in the Senate.
And then the real work begins.
We're going to make a major push for cosponsors with a goal of House Judiciary Committee hearings and a vote at the end of 2023. Representative Jim Jordan from Ohio is set to be the chairman of the powerful Judiciary Committee where the Parental Rights Amendment will be referred. And as he is a past cosponsor of the Parental Rights Amendment, we look forward to working with him to schedule the Parental Rights Amendment for a hearing and a vote to send to the full House of Representatives.
This is just the start. But as the ancient proverb reminds us, "the journey of a thousand miles starts with the first step."
Another of our first steps will be to schedule a fly-in. This is where we will bring our experienced parental rights volunteers from around the nation to DC to meet with their elected officials, asking them to cosponsor the Parental Rights Amendment, and securing commitments from them to vote for it in Congress. When members of Congress see their own constituents come to DC in favor of legislation, it pushes them into action in a way no lobbyist will ever achieve. And it will send a message that we as an organization are serious about ratification of the Parental Rights Amendment.
The third under-the-hood strategy that I want to share with you is related to our state legislative action. One of the victories I mentioned at the start of this letter is that Georgia became the 15th state in the nation to codify parental rights as fundamental just this year. Since then, we have been inundated with state legislators reaching out to us. We expect over a dozen states to introduce state-level fundamental parental rights bills in the first few months of 2023.
While the Parental Rights Amendment to the US Constitution is our highest priority, we know it is going to take time. And we also know that state fundamental parental rights bills can be adopted quickly and provide significant protections for parents and children. That work to protect parental rights on a state-by-state level is ongoing and ramping up. Fifteen states down, thirty-five to go.
We're excited about this, and I wanted to share with you the details of our strategies to protect children by empowering parents. But we can't do this on our own. Will you make a final generous year-end donation?
We anticipate that our fly-in to bring our volunteer parental rights coordinators to DC will take $25,000 to $35,000. We know that just three donations of $10,000 would allow us to accomplish this.
Some of you may be able to join our President's Council with a donation of $5,000 or more.
Others may be able to donate $500, which will cover my flight and one night hotel stay from our headquarters in Northern Virginia to Pierre, South Dakota, or Concord, New Hampshire, two states where we know our state parental rights legislation is going to be introduced. This will enable me to testify on your behalf in favor of our state fundamental parental rights bills.
But whatever you can afford will be used wisely and with good stewardship to protect our fundamental parental rights. As a husband and dad myself, it's personal to me. And it is the honor of a lifetime to fight for you, for your children, and for your grandchildren, to protect children by empowering parents.
I started this letter with a quote by Tom Paine. I believe that we stand at a critical moment—like in 1776. And here's how Tom Paine continued his pamphlet in 1776. May these words, written almost 250 years ago, inspire and encourage us for our battles today:
The summer soldier and the sunshine patriot will, in this crisis, shrink from the service of their country; but he that stands by it now, deserves the love and thanks of man and woman. Tyranny, like hell, is not easily conquered; yet we have this consolation with us, that the harder the conflict, the more glorious the triumph. What we obtain too cheap, we esteem too lightly: it is dearness only that gives every thing its value.
With gratitude,
William A. Estrada, Esq.
President, Parental Rights Foundation
P.S.—With the victories of 2022 now under our belt, we are poised for even bigger victories in 2023. From the introduction of the Amendment in Congress to a fly-in of our most engaged volunteers to our efforts to bring parental rights to the states, we are ready to make tremendous strides in the coming year. It's a powerful time to invest in your Parental Rights Foundation today!