Thank You, and Come See Us!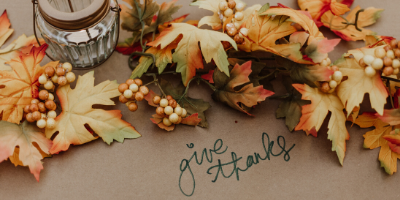 As we gather with our families this year, we will be giving thanks for you! We are beyond grateful for your courage and faithfulness to stand with us to defend families through the protection of parental rights.
Thanks to you, we have been able to speak up before the Texas Supreme Court through an amicus brief in support of parents. And for the second year in a row we got to call the Administration's attention to the plight of innocent American families abroad, this time resulting in a meeting between a mom and the embassy in Norway.
And you have fueled our work with a bipartisan coalition to build model legislation for the states that will provide due process protection.
Imagine if an innocent parent could no longer be added to the child abuse register without credible supporting evidence. Your partnership with us is moving us toward that day!
So thank you, from the bottom of our hearts.
Our Parental Rights Foundation family wishes you and yours a Happy Thanksgiving!
Warmly,
Michael Ramey
Executive Director
P.S. — Come and see us! Giving Tuesday is one week away, and we will be taking a video tour of the nation's capital, Washington, D.C. Plan to join us December 3 for the fun on social media — we will be posting live video on Facebook and Instagram throughout the day — and to be part of the giving to protect children by preserving parental rights.