Parental Rights Foundation Names New President, VP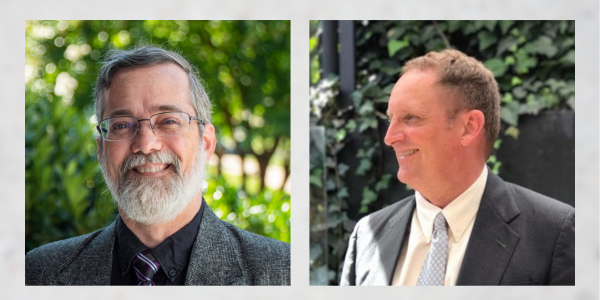 The Board of ParentalRights.org and the Parental Rights Foundation announced today that Michael Ramey has been appointed the next president of both national parental rights organizations.
Ramey, who has been with the organizations in various capacities for the last 15 years, will succeed outgoing president Will Estrada on June 26. Estrada is returning to his passion for homeschooling by taking a position as senior counsel with the Home School Legal Defense Association (HSLDA).
Michael Ramey began with ParentalRights.org as Director of Communications and Research in August, 2008. He quickly grasped the importance of the parental rights cause and studied to become knowledgeable in the particular subject matter. He also led an efficient and effective communications team, leading to his being named Deputy Director (alongside his continuing communications role) in 2015. When the organization restructured in 2017, Michael was named executive director, a position he has held since.
As a result, Ramey has played a role in nearly every effort of ParentalRights.org and the Parental Rights Foundation since the organizations' inception.
"I am thrilled that the board has selected Michael Ramey to serve as the next president of PRO/PRF and only the second full-time president in PRO/PRF's 16-year history," said out-going president Will Estrada. "This unanimous decision by the board reflects what I saw first-hand: Michael's dedication, vision, and passion for parental rights is second to none. The successes we have had over the past decade would not have happened without Michael's leadership and steady hand, and I know he will bring the cause of parental rights to an even higher level."
At the same time, the board announced the election of constitutional law professor and former U.S. magistrate judge William Wagner as the organizations' new vice-president.
Wagner, an internationally recognized expert in constitutional law, has served as a federal judge in the Unites States Courts, legal counsel in the U.S. Senate, and Chief Counsel of the Michigan Senate Judiciary Committee. He also served as Senior Assistant United States Attorney in the Department of Justice and as an American diplomat and Senior Advisor for Global Criminal Justice at the U.S. Department of State.
Wagner also served as vice-president of ParentalRights.org previously, from 2008 to 2014.
"I am excited to see what the future holds under this passionate new leadership," said board chairman Jim Mason, himself a former president of the organization.
ParentalRights.org was founded in 2007 and the Parental Rights Foundation in 2014, to protect children by empowering parents through education, policy, legislation, and political advocacy. The ultimate goal of ParentalRights.org is to secure the fundamental rights of parents in the text of the U.S. Constitution.
The Parental Rights Foundation and ParentalRights.org wish Will Estrada all the best in his new role with HSLDA.