Parental Rights Foundation Launches Internship Program to Invest in Future Leaders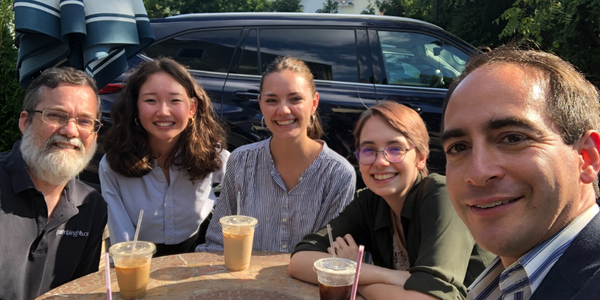 One of the most exciting aspects about our work to defend and advance parental rights in our nation is the knowledge that this work is all about the future: the future of our children, the future of our families, the future of our nation, and the future of 100 years of U.S. Supreme Court precedent that parental rights are fundamental.
We are regularly engaged in day-in, day-out battles to stop bad bills, advance good legislation, defend families and parental rights in court, and be a voice for parental rights in the public square. Sometimes— and I'm sure you have the same feeling at times— it feels that we're battling the tyranny of the urgent.
But part of our mission is to serve you and advance parental rights by looking ahead. And one of the ways that we have recently expanded this preparation for the future is through our new legal and legislative intern program. 
Today's law school students and highly qualified undergraduate students will be tomorrow's lawyers, judges, and legislative staff. It is critical that they be exposed to the issues surrounding the history and importance of parental rights in our nation. It is critical that they know the history and legal precedents surrounding parental rights.
To that end, we brought on two highly qualified legal interns this past summer. Christopher Waugh and Sarah McAndrew came to us from Liberty University School of Law, and both did a tremendous job researching critical legal issues. Sarah reviewed all of our statutory and case precedent regarding parental rights as a fundamental right from the 50 states to ensure that the state court decisions and statutes we cite on our webpages are up to date. Christopher did a major research project regarding curriculum opt-out laws across the 50 states. And both were able to participate in staff meetings, discuss cutting-edge parental rights issues with our team, and learn about the legal precedents surrounding parental rights.
This fall semester, we brought on a legislative intern, Sahknaa Relph, a Patrick Henry College student, to assist with model legislation in advance of state legislatures opening in January of 2023. Sahknaa just finished an internship with Virginia Lieutenant Governor Winsome Sears and has already jumped in with both feet in all aspects of our office.
Our internship program is more than just research. It's about investing in the leaders of tomorrow to provide them with hands-on experience regarding parental rights. We know this will bear fruit in the years ahead.
If you know a highly motivated and highly qualified student enrolled in law school or an exceptional student in an undergraduate program, please have him or her send mea resume and writing sample at will@parentalrights.org. Our internships are virtual, so there is no requirement that an intern be in the northern Virginia area (although local interns are able to participate in more in-person activities).
Sincerely,
Will Estrada
President, Parental Rights Foundation