Parental Rights Fly-in Conference a Rousing Success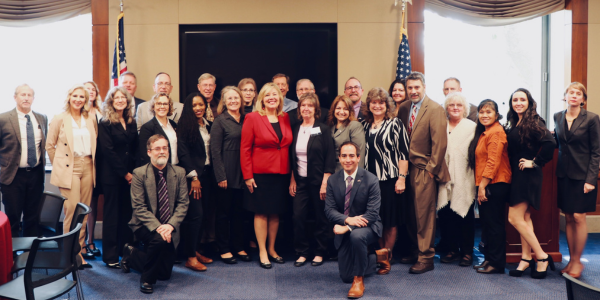 Attendees with Congresswoman Debbie Lesko (AZ), photo credit Representative Debbie Lesko's office.
Wow, what a week!
This Monday through Wednesday, March 27-29, the Parental Rights Foundation hosted our first leaders' conference in 8 years and our first fly-in ever. We gathered state leaders, board members, and top donors from around the country, and after a little training and some inspiring words from founding president Michael Farris, we set them loose on the U.S. Congress.
Tuesday, we spent the whole day on Capitol Hill visiting the offices of many congressmen and a few senators to introduce ourselves to newly elected Members of Congress, educate them about parental rights, and ask them to cosponsor our Parental Rights Amendment to the U.S. Constitution. We also met with Representative Debbie Lesko of Arizona, the sponsor of the Amendment, which is HJ Res. 38.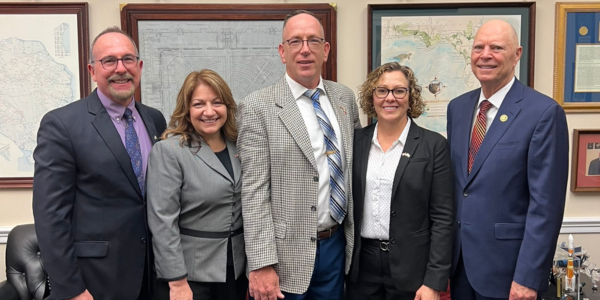 The day was full of excitement and adventure as our board members and volunteer state leaders met with members of Congress from Senator Josh Hawley (MO) to Representative Alexandria Ocasio-Cortez (NY) with one simple message: the best way to protect children is by empowering parents. Illinois state coordinator Latasha Fields even managed to meet tennis legend Billie Jean King, talk to Nancy Pelosi's security detail, and almost meet the former Speaker herself—and all before lunch!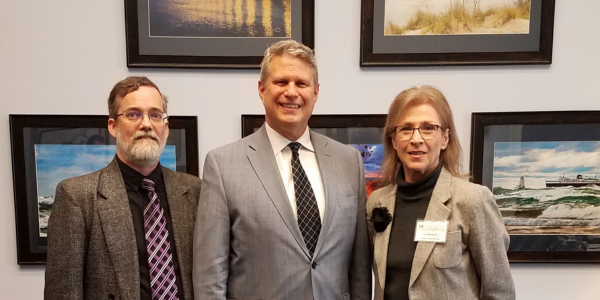 The real news of the day, though, was not in these celebrity sightings, but in the one-on-ones in congressional offices, where we built relationships and educated our nation's leaders on the importance of protecting children by empowering parents.
Congress is hours away from their annual two-week Easter recess, so I don't know if anyone will have time to sign on as a cosponsor before they leave town. If not, it could be close to a month before we see the fruits of our visits. But I believe we will see fruit, and it will come in the form of additional cosponsors, helping move the Amendment toward our next goal, a House subcommittee hearing, which is the first step to ratification.
Tuesday evening, we gathered for more inspiring words from Parental Rights Foundation Chairman Jim Mason, and then a state-focused discussion with board members Jim and Patti Sullivan of Florida.
Wednesday morning, we went into DC again for a meeting with our board member Grover Norquist, and for more Hill meetings. Our leaders left for the airport on Wednesday afternoon tired, yet happy and energized. The conference was a wonderful time of encouragement, inspiration, and action. And we couldn't have done any of it without your support.
Thank you for standing with us through your gifts and your time to make this organization as powerful and successful as we are. Thank you for your role in protecting children by empowering parents.