Parental Rights Board Sees Changes for 2023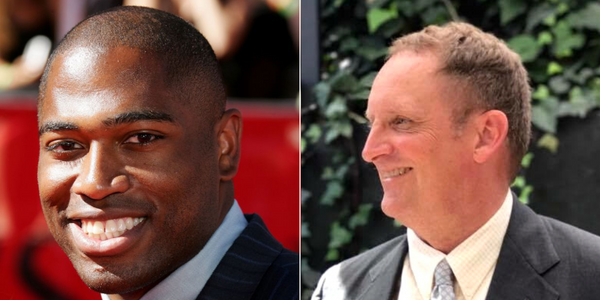 Shaun Alexander (left) and William Wagner (right).
I count it a true blessing to get to work with the dedicated men and women who make up the board of the Parental Rights Foundation and ParentalRights.org. Some of these board members have served for years, providing their time, experiences, professional expertise, and unique skills to the cause of protecting children by empowering parents.
So, I am excited to announce the return of Professor William Wagner to our board. A constitutional law professor and former diplomat and federal magistrate judge, Wagner was one of the earliest members of the board before he stepped away in 2014 to focus on other pursuits.
Wagner returns at a time when national interest in parental rights continues to grow, and just as the Parental Rights Amendment sees new life in Congress.
Says Wagner, "The fundamental right of parents to control and direct the upbringing of their children is grounded in deeply rooted divine, natural, and common law traditions, and in the constitutional law of our nation. It is a privilege to return to the organization fighting on the front lines to preserve this liberty for future generations."
Wagner's knowledge of constitutional law and his solid understanding of parental rights in American jurisprudence will be invaluable as we move forward with the Parental Rights Amendment this Congress. We are excited to have him registered for our fly-in to visit with lawmakers on Capitol Hill later this month.
At the same meeting that elected Professor Wagner back onto the board, long-time vice president Shaun Alexander announced he would be stepping down to spend more time with his family, as he and his wife prepare to welcome their 13th child.
Many will recognize Shaun as a former NFL running back and the league's 2005 Most Valuable Player. The story of his football success with the University of Alabama and the Seattle Seahawks can be found in his autobiography, Touchdown Alexander.
Shaun has used his platform to champion the cause of parental rights since joining the board a decade ago in 2013.
Upon his departure, Shaun made the following statement:
I want to thank Will and the board for being great leaders and for all you do to protect children and protect the rights of their parents. I want to share with you, the board, and the leadership team that Valerie and I are expecting our 13th child. I feel that it is necessary to resign so I can support Valerie and the kids as we get ready to welcome our newest child. I believe resigning will be the best thing for both our family and the Foundation. I have enjoyed my role on the PRF Board and look forward to the possibility of rejoining at some point, as we discussed [at the last board meeting].
We, too, look forward to having Shaun rejoin the board when he and his family are ready. We are busy with so many state-level efforts this legislative season, and the Parental Rights Amendment has been reintroduced in Congress. With so much going on, I am grateful for the support and direction of our skilled and faithful board and for you as our faithful partners in the battle to protect children by empowering parents.