Ninth Circuit Court Gets It Right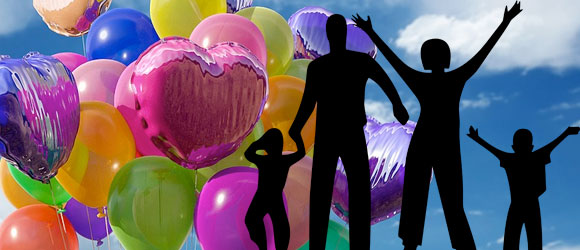 The U.S. Court of Appeals for the Ninth Circuit last week ruled in Demaree v. Pederson that there is no "qualified immunity" for investigators who remove children from a home without a warrant or exigent threat of serious physical harm to the child.This is a welcome decision from a court that had not always been favorable to families.(See Fields v. Palmdale, 2005.)
Background
A.J. Demaree had some family photos printed at an Arizona Walmart in 2008, including a photo of his three young girls (the oldest only 5 years old) during their bath time which showed them "lying down on a towel nude," according to the case. A concerned Walmart employee called the police, who investigated and determined that no crime had taken place. The photos were not taken for any salacious purpose, nor was there any intent to distribute them as child pornography. Further, all three girls were taken for physical exams which revealed no evidence of abuse, after which the police and Child Protective Services (CPS) returned them to their parents.
Later that day, CPS investigator Laura Pederson drove out to the house and decided to take the children into "emergency temporary custody" without first securing a warrant from a judge. She claims she did so because it was Labor Day weekend and she feared the parents could take more photos of the girls before she could go before a judge on Tuesday.
The Ruling
In the court case, Pederson claimed "qualified immunity," a common defense to protect government workers who may have invaded a citizen's constitutional rights, but who could not be expected to know their actions were inappropriate at the time.
As the court explains in its ruling, overcoming the "qualified immunity" defense requires a showing (1) that the worker's action presented a constitutional violation and (2) that the constitutional right was clearly established at the time of the violation (essentially, "anyone in their position should have known"). In its review of these factors, the court found that the children were not "at imminent risk of serious bodily injury or molestation," meaning there was no cause to make the "emergency" removal. The court then found that in a case from a year before these events took place, a court had found "that a social worker violated a family's clearly established federal rights by removing children with no warrant" and no imminent threat.
Since CPS and its employees were responsible to know of that decision and apply it to their policies, there was no legal excuse for Pederson to make the same error more than a year later against the Demarees.
In a concurring opinion, Circuit Judge Berzon added her own emphasis on the trauma that comes of removing children from their homes unnecessarily.Quoting from Rosalind Folman's "I Was Tooken": How Children Express Removal from Their Parents Preliminary to Placement into Foster Care (1998), Berzon wrote, "The events of the day of placement constitute a crisis for children because everything in their lives changes and the children are overwhelmed with feelings of abandonment, rejection, worthlessness, guilt, and helplessness." She also wrote, "Research confirms that 'unexpectedly being snatched by the police or protective service workers traumatize[s]…children'," citing the same source. "For small children especially," Berzon concluded (in her own words), "being taken from a home and family by a stranger is a profoundly frightening and destabilizing experience, even if that home and family are flawed." [emphasis added]
(To be clear, the court did not find the Demaree family to be "flawed," though admittedly that was not the question before the court.)
Conclusion
Though no charges were brought against these parents, they lost custody of their girls for about a month. But because their family was torn apart without so much as a judge's warrant or any threat of imminent risk, the Ninth Circuit found their rights had indeed been violated, and the child services investigator can be sued for violating their rights.
The police officer involved had also been sued, but settled with the family before this case went to trial. Pederson's supervisor, the final defendant in their suit, can also be sued, the Court held.
This is a rare but exciting victory out of the Ninth Circuit. The court held that because "defendants did not suggest that there was any possible harm of the requisite sort to the children before the juvenile courts would reopen after the holiday," the proper course of action would have been to wait it out and get a warrant from a judge. This is in keeping with the Fourth Amendment to the U.S Constitution, which protects against unreasonable search and seizure without a warrant.
Perhaps now fewer families will be separated using "emergency removal" decisions where no emergency exists.
To be clear, abuse happens; when it does children need to be protected. And perhaps these parents did not make the wisest choices in how they photographed their little girls. But at one time or another, every parent is guilty of making a less-than-wise decision. Yet that is a far cry from actual abuse, and innocent families should not suffer the trauma of separation over a one-time lapse in judgment–especially one that entails no risk of physical harm or molestation.
The Parental Rights Foundation celebrates this common sense victory for families in these western states. The parental rights of families west of the Rockies are now a little bit safer as a result.
Will You Help?
Won't you help us continue to track these trends in parental rights in the United States, and even to sway them with appropriate scholarship and research? Your tax-deductible donation today will help us inform more Americans of the threats that exist to their parental rights, and inform more lawyers and judges that protecting families is not just constitutionally sound, but it is good policy as well.
Thank you for standing with us to promote and protect your parental rights!