National Conference on Child Abuse Takes a Surprising Turn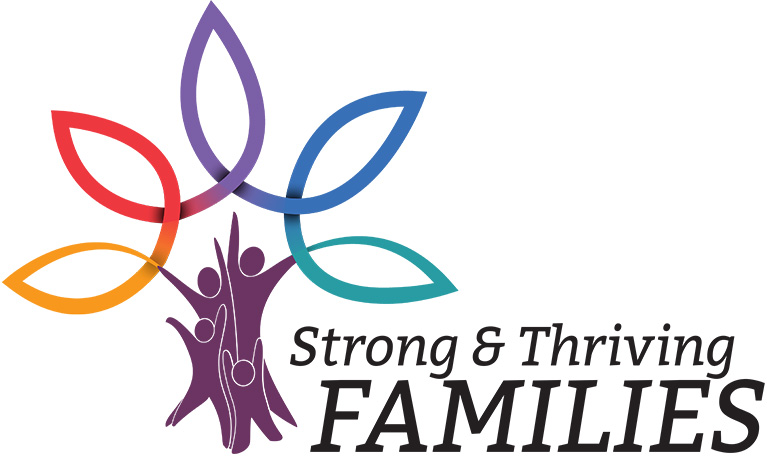 When I entered the National Conference on Child Abuse and Neglect on April 24, I felt like a spy. I was properly registered and wore my name tag proudly, yet I feared I might be grossly out of place.
After all, here I was representing the rights of parents among agencies and organizations who routinely violate those rights to take children out of loving homes.
Last year, more than 400,000 children entered foster care in America—more than 2,100 every three days.
In too many instances, those children were taken from loving, innocent homes. But even among those who suffered maltreatment, recent studies have shown that the majority would still be better left at home.
Over the three-day conference, put on by the Children's Bureau of the Administration for Children and Families (part of the federal Department of Health and Human Services), I attended all three keynotes and more than a dozen break-out sessions.
And I was amazed by the refreshing and encouraging tone of the entire event.
Voices in Unison
I attended one session led by alumni of the foster care system. That is, adults who were once in foster care have come together to make their collective voice heard. Perhaps not surprisingly, this group strongly favors family preservation over the current foster care model.
I attended another session by a "birth parents" group. Their organization is made up of parents who have had their children removed (and only in some instances returned), and serves other parents now going through the same nightmare. They work to make the voice of parents heard—and it sounds remarkably like the voice of the foster child alumni.
I heard from legal organizations who work to provide quality legal representation for parents in the family courts, regardless of the family's income level. And guess what they believed: families should be protected and preserved, not separated.
Everywhere I turned, I heard people who agree with us on the nature and importance of family.
Was this really a government-run conference on child welfare practices?
One of my favorite speakers is an Arkansas family court judge. She oversees child removals. But more often than not, she instead seeks ways to keep families together. Those who believe all family court judges are evil need to meet this woman; she will change their mind.
Like so many at the conference, she promotes services rather than separation. She looks for ways to keep children safe in their families, not safe from their families.
She understands that separating families causes trauma in 100% of cases. The only time that's called for is if the child is in imminent danger of harm—if the threat of trauma in the home is greater than the trauma guaranteed to come from separating that family.
Did I mention how refreshing it was to hear that?
Moving Beyond the Foster Care Model
One of the keynote speakers, Amelia Franck-Meyer of Alia, called out the entire foster family model of child welfare. She pointed out that the only way to make a child feel safe is to make their family safe. Children—especially small children—know they will be fine as long as mama is fine.
Now, I know all foster homes are not evil, any more than all judges are evil. In fact, most foster homes involve loving families opening their hearts for children. It's not the foster family's fault if many of those children should still be home with their parents. Regardless of who caused the child's need, these families graciously open their door.
Still, the system that unnecessarily puts so many children "in care" needs to be changed.
When crises arise, Franck-Meyer declared, healing for children doesn't come from putting them with "better people, or richer people, or whiter people. Healing comes from their people."
By the end of the week I was exchanging business cards freely, gathering potential new contacts who believe, as we do, that families should be preserved. For us, that starts with protecting the rights of parents to direct the upbringing and education of their child. Others may take a different starting point, but their conclusions are the same.
Children are best served by protecting their right to be with the parents who love them.
The Family First Protection Act
A lot of the sessions also addressed the new Family First Protection Act passed into law in 2018. The new law, which affects federal funding of state child welfare programs, allows more funds to go to preventive measures, including quality legal representation for parents.
The former rule, that the federal monies only pay for services that remove children from families, has been changed. But this is such a radical new concept that a section of nearly every workshop I attended focused on how preventive services can qualify for this new approach.
Conclusion
If last week's conference is any indication, the powers that be are starting the hard work of making positive changes happen. The Parental Rights Foundation is proud to take part in these discussions about what policies best serve children by protecting your parental rights.
If you would like to support the ongoing work of the Foundation, you can do so at ParentalRightsFoundation.org/donate. We are completely funded by concerned private donors just like you.
As we continue to make our voices heard, it is encouraging to find so many others raising the same cry for families!
Sincerely,
Michael Ramey
Executive Director