Let Our Podcast Inspire and Empower You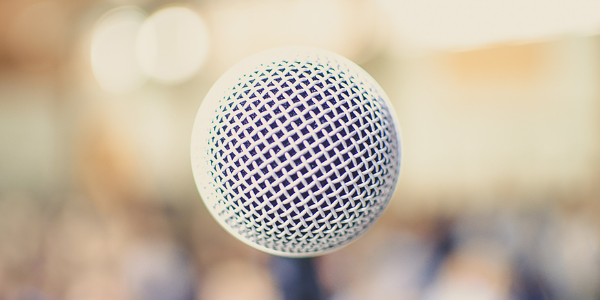 Are you:
A fan of podcasts?
Not a podcast listener, but curious about the hype?
Someone who thought a podcast was a type of fishing lure?
Wherever you find yourself when it comes to podcasts, the Parental Rights Foundation has you covered! You see, for the past three years, the Parental Rights Foundation has hosted our very own podcast, the EPPiC Broadcast: Empowering Parents, Protecting Children. Our podcast features personal stories, breaking news, and insightful commentary from experts across the political and demographic spectrum.
Most episodes are around 45 minutes long (no three-hour podcasts here!) and will provide encouragement and information on the issues surrounding family and parental rights. Our episodes are great to listen to as you commute, clean the house, mow the lawn, or just to have on in the background during your day.
Many of our podcast interviews are hosted by our long-time executive director, Michael Ramey. Others are hosted by our chairman of the board and former president, Jim Mason. And several this year are hosted by yours truly.
For example, last week I interviewed New Hampshire Education Commissioner Frank Edelblut. You won't want to miss this wide-ranging interview, as we discussed Frank's history as a homeschool dad, his passion for education freedom, and his thoughts on the state of public education across the country.
I also recently interviewed Rachel Barkley, a young mom much like you, who was diagnosed with a severe illness that ultimately left her paralyzed just days after delivering her first child. Rachel's story and her passion for life inspires me, and she shared what it is like parenting with a disability.
Another person I recently interviewed is Jey Rajaraman, an attorney who has dedicated her life to fighting injustice from state child welfare agencies. In a system known for tearing families apart, Jey has been on the front lines holding families together.
And a few weeks ago, I interviewed Ian Prior, another attorney and a dad in my home of Loudoun County, Virginia. Ian helped lead a parent revolt due to major problems in our local public school, and he shared stories and advice on how parents across the nation can fight to take back their own public schools.
This is just the tip of the iceberg. I am confident you will find something in our podcast library that is truly meaningful for you and your family and friends.
We are grateful to our many financial supporters to the Parental Rights Foundation whose invaluable support has enabled us to build this library, as well as to the experts who have tackled the issues of parental and family rights with us.
I hope these episodes are inspiring to you! As always, you can subscribe to our podcast on Spotify, Apple Podcasts, or Google Podcasts, or just visit our podcast page and listen from your computer or mobile device.
Sincerely,
Will Estrada
President
Parental Rights Foundation