Legislatures are Heating Up for the 2023 Session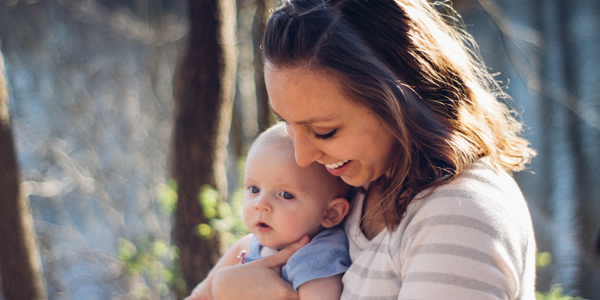 It's the time of year when many state legislatures convene for their new session, and already parental rights are a prominent issue in proposed new legislation.
Some are "reasonable independence" bills, which aim to exclude from the definition of "neglect" certain activities some parents may reasonably allow their children to do on their own as they grow and gain a measure of independence. While some parents may not be as comfortable allowing their own child the same responsibility, that does not make the more permissive parent "negligent," and these bills would make that clear. As a result, fewer innocent families will be exposed to unnecessary intrusion, and child welfare investigators will have more time and resources to find and aid those children truly in need.
You can find a model reasonable independence bill on our website.
We're working on reasonable independence bills in South Carolina, Nebraska, and Virginia, and are proud to be assisting bipartisan coalitions and legislators on these bills.
Others are "fundamental parental rights" bills, ranging from basic declarations that parental rights are fundamental and merit strict scrutiny protection in the courts to full-scale parents' bills of rights (such as the proposals in South Carolina, below). Obviously, the latter are our favorites, but as every state is different, each of these bills will represent a significant step forward to protect our fundamental rights as parents. 
There are so many of these fundamental parental rights bills introduced (or set for introduction) across the country that if every one of them were to pass, we would double the number of states—currently fifteen—whose laws feature this protection!
We are currently championing fundamental parental rights bills in Alabama (bill sponsored by Rep. Kenneth Paschal, not yet introduced), Hawaii, Indiana (not yet introduced), Iowa (not yet introduced), Louisiana, Maryland, Mississippi (HB 509), Missouri, Montana, New Hampshire, North Dakota, Pennsylvania (not yet introduced), South Carolina (H. 3197 and S. 234, H. 3485), South Dakota, and West Virginia.
Many of the volunteers coordinating our efforts in these states are among those we're bringing to our fly-in conference in Washington, DC this March. They will be able to encourage and advise one another as these efforts heat up to make America more respectful of parents, one state at a time.
If you're in any of the states listed here, stay tuned to our emails for alerts when it's time to call or email your state lawmakers to push these bills through. And encourage your friends and family to join you by signing up for our emails.
On the other hand, if your state is not listed, consider what you could do to bring parental rights to your state. If that sounds like something you would like to do and are ready to undertake, please email michael@parentalrights.org and put the name of your state in the subject line.
While this is only the beginning—most of these bills are still in drafting and haven't even been introduced yet—it is already shaping up to be a very busy—and very exciting—year!
Thank you for standing with us to make these efforts possible!