Free Lobby Training Webinar THIS Thursday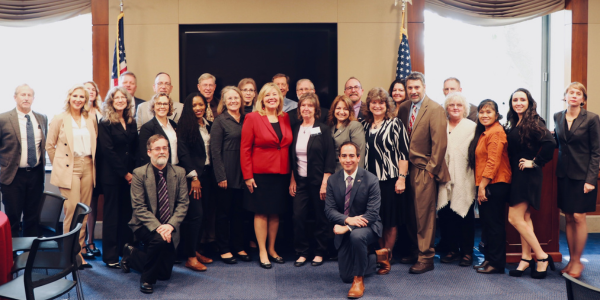 The Parental Rights Foundation is proud to announce a free lobby training webinar this Thursday, April 13, at 2:00 p.m. EDT (11:00 a.m. PDT) via Zoom.
The training will feature Parental Rights Foundation president William A. Estrada, Esq., and will involve tips for how to engage with your lawmakers at the federal, state, or local level to support parental rights. Whether you are an experienced advocate or are just getting started, you will learn critical and timely information to help you be a better advocate for our children and our constitutional freedoms.
Right now, with the Parental Rights Amendment (House Joint Resolution 38) once again introduced in Congress, we are looking to enlist a coordinator in each of the nation's 435 congressional districts. So, please forward this email to anyone you think would be effective in their district so that they can join us for this training!
If you can only attend a portion, you are welcome to attend what you can. If you need to be driving or are otherwise occupied, you can dial in and just listen!
To enroll, simply register here for free! You will then receive a follow-up email with the Zoom and dial-in information before the event on Thursday.
Please note that, to protect the privacy of attendees, we will not make a recording of this event available. We will, however, host similar events in the future. So, if you need to miss all or part of this one, you can just attend the next one!
Thank you for standing with us to protect children by empowering parents as you learn to engage with and educate your lawmakers. I hope to see you Thursday at 2:00 p.m. EDT/11:00 a.m. PDT!