EPPiC Broadcast Launches Third Season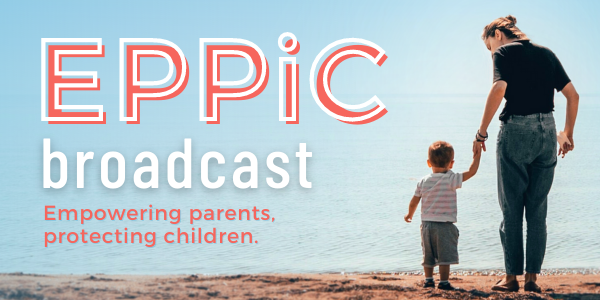 The Parental Rights Foundation is proud to announce the launch of season 3 of The EPPiC Broadcast, which debuted yesterday, June 1.
The EPPiC Broadcast, whose name stands for "Empowering Parents, Protecting Children," is the official podcast of the Parental Rights Foundation, first launched in January of last year. Since then, we have explored many issues related to parental rights, and we have been honored to feature some of the very best experts on these subjects.
Season 3 promises to be no different, building on the foundation we have already laid to draw more public attention to parental rights and the need to protect children by respecting their parent's authority and role.
Changing the System to Help Families
In episode one of the third season, Parental Rights Foundation president Jim Mason talks with University of Michigan School of Law professor Vivek Sankaran about some exciting efforts to promote "preventive legal advocacy": through his children's defense clinic, Sankaran is training lawyers to think proactively of ways to keep families out of the child protection (or CPS, for "Child Protective Services") system.
"A lot of families all over the country are referred to CPS by well-intentioned professionals who really want to address the family's poverty and a family's instability," he shares on the program. "And what [these professionals] don't understand is that CPS isn't … a family well-being agency. Right? It's not. They don't have the tools."
As a result, parents get swept into an abuse prevention system and children get snatched away when there was never any danger to the child in the first place.
Professor Sankaran's work—and the work of others he's seeing around the country—is showing promise that this system can be changed.
"The time seems to be right," he said. "People seem to be really open to the possibility of moving upstream to try to prevent unnecessary involvement" in families by CPS agencies.
That's good news, and it reflects our own observations that more and more voices are coming out in favor of real and lasting change to protect families.
Coming Up: GALs and COVID Lockdown
The second episode, coming June 8, features Professor Joanna Woolman of the Mitchell-Hamline School of Law in St. Paul, Minnesota. Woolman spoke with me about the proper role of guardians ad litem: court-appointed "guardians" whose job is to represent the best interest of the child in any family law dispute. The role comes with tremendous responsibility and can save or destroy a family, depending on whether it is done well.
Future guests and topics include Dr. Peter Gray on the effect of COVID lockdowns and school closings on children; data researcher Stephen Duvall on current trends in educational choice; Andrew Brown of Texas Public Policy Foundation on exciting new laws protecting parental rights in Texas; and Emilie Kao of the Heritage Foundation, discussing current news as it affects your parental rights.
You can find this week's episode (and will find future episodes) at ParentalRightsFoundation.org/podcast, our podcast website, on iTunes, or on Spotify. Please tune in, and encourage your friends and family to do so, too.
Together, we can get the word out, shape the discussion, and bring real change in the protection of parental rights.
Sincerely,
Michael Ramey
Executive Director