Big News in Our Federal Lawsuit Against DC's Minor Consent Act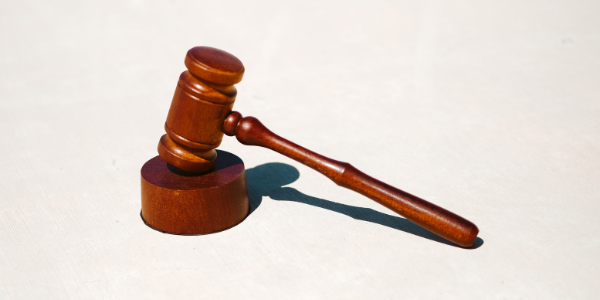 Last Thursday, March 3, US District Judge Trevor McFadden heard oral arguments in the Parental Rights Foundation's suit to end the DC Minor Consent Act.
The law, passed in late 2020, forces DC children as young as 11 years to make their own decisions regarding vaccinations by making the child's own consent legally binding, without the consent, advice, or even knowledge of the child's parent. To protect these children, the Parental Rights Foundation—with your support—immediately filed suit last year to halt the law.
And now we are seeking your support again to help us continue this important effort.
"Elementary school students are simply not mature enough to make this kind of irreversible, long-term decision," explains Parental Rights Foundation chairman James Mason, the lead attorney on our suit. "That's why they rely on their parents to guide them."
The March 3 hearing combined oral arguments from two related cases, each representing a set of parents taking issue with the DC law and its potential to harm their children.
Attorney Aaron Sere argued on behalf of one set of clients, while Attorney Rolf Hazlehurst of the Children's Defense Fund, our co-counsel, argued on behalf of our clients, Victor Booth and Jane Hollowell.
Hazlehurst, who has has a long history with National Vaccine Injury Compensation Program cases, was especially invaluable in answering one particular line of questions by the judge, related to how the D.C. law conflicts with the provisions of that federal law. For instance, Hazlehurst noted that while federal law requires that information sheets on any vaccine be provided to the parents of the child receiving the vaccine, the DC law ignores that requirement and calls for an alternative information sheet to be provided directly to the child.
After all, providing an information sheet would clue the parent in to the decision their child faces regarding vaccination—something the DC Council made clear they do not want.
DC's District Attorney seemed uncomfortable trying to explain away such provisions of the law that clearly intend to keep parents in the dark about their child's vaccination status.
At the end of the day, the case for our clients comes down to whether the court will grant the parents "standing." That is, do parents concerned for their child's welfare have grounds to sue before any physical damage is done? (We answer in the affirmative: a parent's fundamental constitutional rights are already violated when the government compels their child to make a choice he isn't ready for, regardless of what choice the child then makes. You can see our brief here.)
"We believe parental rights are fundamental and should be respected and upheld," Chairman Mason explained. "But the most important thing in this case is that the parents win, on whatever valid argument the court will accept, so that they can protect their children from the dangerous consequences of this kind of legislation."
"This kind of legislation" may actually be a key phrase, as lawmakers in California, Washington, and possibly other states are already attempting to pass similar laws this legislative session. Votes this spring could put laws into place as early as this summer that, like the DC statute, rob children of the wisdom and guidance that loving parents can provide.
That's why your support is so vital: this DC lawsuit may be only the first in a series to combat these laws around the nation.
Can I count on your support today to keep our children safe by keeping their parents in the loop about important health care decisions? Your investment of $15, $35, or even $95 would mean so much. Even a gift of $5 will empower us to continue to stand with parents in protecting their children from this sort of government intrusion.
Even if vaccine reactions are rare, it is absolutely vital that parents recognize immediately what is going on when they occur. And they can't do that if they don't know their child has been vaccinated.
In short, our effort will literally save children's lives.
Will you stand with us by making your best investment to the Parental Rights Foundation today?
Thank you for partnering with us to protect children by empowering parents through this and any future lawsuits against such laws.
Sincerely,
Will Estrada, President