Please Call Your Maryland Senator Now to Support Parental Rights Bill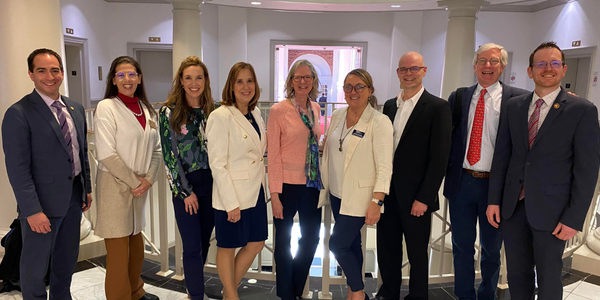 Yesterday, I joined with moms and dads from across Maryland to testify in Annapolis in support of SB 566, a fundamental parental rights bill introduced by Maryland State Senator Justin Ready.
Now we urgently need your calls to your Maryland Senator to ask him or her to ensure that SB 566 is brought up for a committee vote.
SB 566 guarantees that "[a] parent has the fundamental right to direct the upbringing, education, care, and welfare of the parent's child." 
This is a terrific bill that will require the government to treat parental rights as the fundamental constitutional rights that they are, as recognized by the U.S. Supreme Court in a consistent string of cases dating back 100 years to Meyer v. Nebraska (1923).
Please contact your Maryland Senator and urge a committee vote in support of SB 566 in the Senate Judicial Proceeding Committee. 
Your message, which should be in your own words, can be as simple as this:
I am calling to ask my senator to support SB 566, Fundamental Parental Rights. The vital role of a parent in the life of a child must be protected. It's time for Maryland law to catch up with a hundred years of U.S. Supreme Court precedent and protect these rights with the respect they deserve. If my senator is on the Committee on Judicial Proceedings, I ask him or her to call for a committee vote of SB 566, and to support SB 566. 
If you email your lawmaker, you might include this link to our video explaining why this legislation is so important: https://www.youtube.com/watch?v=1cqRWQa6e28
Thank you for standing with us to protect children by empowering parents through common sense legislation like SB 566 in the Maryland legislature.