Foundation Files Brief with the First Circuit Court of Appeals in Critical Parental Rights Case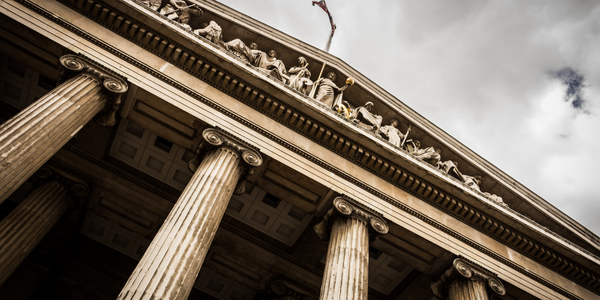 Today, the Parental Rights Foundation filed an amicus curiae ("friend of the court") brief with the U.S. Court of Appeals for the First Circuit. Located in Boston, Massachusetts, this federal court is just one step below the U.S. Supreme Court, so this critical case could determine the future of parental rights in our nation.
Can you support our efforts to shape the court's views with a special, one-time donation to the Parental Rights Foundation today?
Four parents are suing the middle school in Ludlow, Massachusetts after finding out that the public school was encouraging their then 11- and 12-year-old children to lie to them, deceive them about their gender identity, and change their names and genders only when in public school. Even after the parents found out and asked the school not to do this because the parents already had counselors, therapists, and other support for their children, the public school thought they knew what was best for the children and continued their deceptive course of action.
Our brief is in support of the parents and their lawsuit. We made it clear to the First Circuit that this is not really a case about the gender identity of 11- and 12-year-olds; this case is about whether a public school can tell 11- and 12- year-olds to keep secrets from their parents about something as basic as their name or gender identity. This case is about whether parents have the most basic right imaginable: the right to know what is going on with their children when those children are in public school.
Our brief did two things: we went back to the beginning and explained to the First Circuit the history of parental rights, showing that this "inalienable right" predates our Constitution and even government itself. Then we went through almost 100 years of U.S. Supreme Court precedent, concluding that "parental rights are fundamental."
Then we used the First Circuit's own precedent in parental rights cases to show how the parents should easily win this lawsuit.
We encourage you to read our brief for yourself. While "amicus curiae brief" may sound like undecipherable lawyer-speak, ours is a simple argument. We wrote this brief to show the First Circuit that this is a simple case: public schools cannot lie to parents and tell 11- and 12-year-old children to also lie to their parents. We wrote this brief to help not just the First Circuit, but more importantly to help moms, dads, grandparents, and policymakers around the nation see that parental rights are truly the foundation of our communities, our public schools, and yes, our nation. 
Will you stand with us today? The battle in our nation over parental rights is coming to a head. Time is not on our side. We are aggressively fighting for parental rights in Congress with the Parental Rights Amendment, in over 20 state legislatures on our CPS reform bills and Parents' Bills of Rights, and in courts all across the nation. (You may remember that last year we defeated the District of Columbia in federal court, that we have a pending lawsuit against the Commonwealth of Virginia, and our amicus curiae brief we filed in the Texas Supreme Court in December.) 
In addition, we are inundated with requests from desperate moms and dads begging us to represent them in court to protect their God-given rights as parents. We know that to meet this need, we need to hire a legal team to fight in state and federal courts national across America. Will you make the most generous tax-deductible donation you can to allow us to stand with parents not just in Ludlow, Massachusetts, but all around the nation?