We're Pushing Back – Our Suit Is Moving Forward!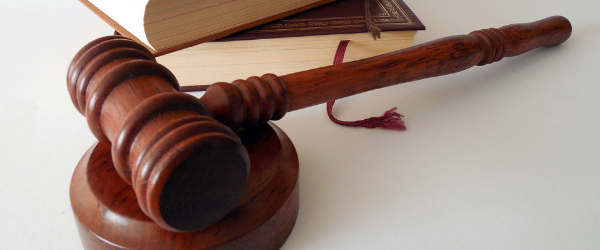 Today I bring you exciting news from the "Georgia Nine" case: the preliminaries are over and our suit is moving forward.
Now it's time to get down to brass tacks. The judge reviewed our case, along with the defendants' motions to dismiss. And while some of the defendants were released from the suit (their motions to dismiss were granted), we have been permitted to move forward with our suit against the primary defendant, the child welfare investigator we allege is responsible for taking 14 children away from 9 parents without cause.
You May Remember the Case.
Nine families from Georgia were in Louisiana for a church conference. On their return trip through Mississippi, their pastor fell suddenly ill. While she was in the hospital, some of the children sought to raise money for their church dance team, which led to a call to Child Protective Services.
Our complaint alleges that CPS investigator Philana Harrell took all fourteen children into custody, claiming she feared they were victims of child trafficking. Parents rushed home to Georgia overnight to bring back birth certificates, only to be told the next day it wasn't enough, according to the complaint. Some of the children remained in the state's care for six months, based on the judgment and claims of the investigator.
So on behalf of several of the families involved, the Parental Rights Foundation filed suit. Parental rights had been violated, the complaint alleges, and innocent children—innocent families—were paying the price. (They are still paying the price: "We still wake up in cold sweats, worried that they're being taken away," father Tobias Ward told me recently. "We and other families are still going through the mental stress of losing our children.")
Now We're Moving the Case Forward.
The first stage of filing suit is relatively easy, relatively inexpensive. We filed with the court, showing how rights were violated. Information was gathered mostly over the phone and through email to build our arguments.
But now that the case has been permitted to advance, things get both harder and more expensive, and that means we need your help today.
Basically, we've told the court what we believe went wrong. Now we have to prove it. In legal terms, we are entering the "discovery phase," where we tell the defense what we know and believe we can prove, and they tell us what they have on their side.
Over the next six months we will be taking depositions (sworn statements) from witnesses on both sides. We'll need to pay for court reporters, transcripts, and expert witnesses. We'll need to rent space where the depositions can take place, and pay travel expenses for the families' lawyers to get there.
In short, the preparation is over and it's time to get down to the nitty-gritty, to the part where lawyering costs real money. And we need your help to mount the solid offensive these families deserve.
"We would love for them to support us," Ward told me, "because many other cases have gone without that support, and now we [represent an] opportunity to set some of that right for all of us."
It's a powerful case. We can show CPS they can't just walk over families and get away with it. But getting to that conclusion requires a hefty investment.
We've secured a team of lawyers ready to put in the effort and the time. Can we count on you to stand with them?
You've supported us before. In fact, all we have accomplished—from educating parents and policy-makers on parental rights abuses to filing this case in a Mississippi court—would be impossible without you.
Now, as we face the needs and the opportunity this case affords, will you support us once again?
"My daughter is getting ready to graduate," Mr. Ward told me. "But I can remember wondering if I was going to get her back to be able to see her graduate."
It's a concern no fit and loving father should have to endure, and we have the chance to seek justice.
Please take a moment today—right now, even—to make your best gift to the Parental Rights Foundation. The Foundation is a 501(c)(3) charitable organization, so your gift is tax deductible as allowed for in the Internal Revenue code.
We can't address every injustice in the system. But by addressing cases like the Georgia Nine, we can raise awareness, send a warning, and gradually turn things around.
Sincerely,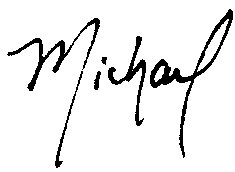 Michael Ramey
Executive Director
P.S. We have passed the first hurdle in the quest to vindicate Tobias Ward and other innocent "Georgia Nine" families. But to succeed from here takes time, dedication, and money.
Your generous gift today can help bring justice for these families and ultimately help countless others down the road.